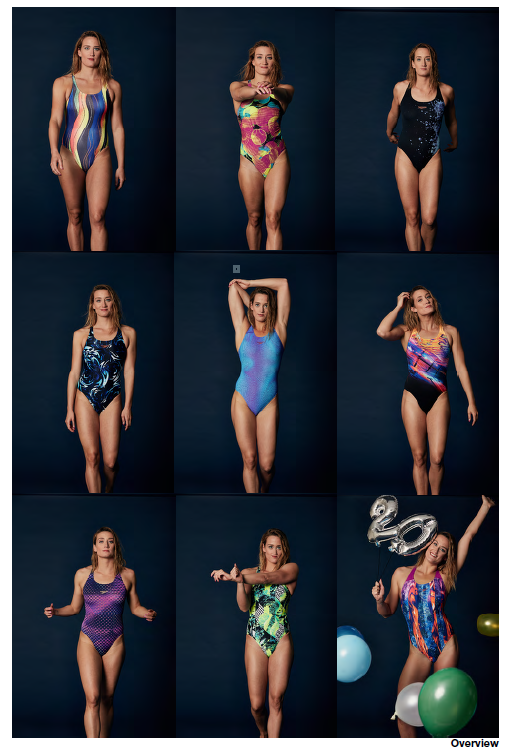 Speedo, the world's leading swimwear brand, is celebrating 2018 in style with the 20th birthday of the brand's famous Powerback swimsuit.
To celebrate the milestone anniversary and give a nod to its evolution over the last 20 years, Speedo created a visual timeline of the Powerback through the ages with a new image collection from Spanish Team Speedo athlete Mireia Belmonte, from the original suit first launched in 1997 right through to the modern day. Showcasing bold prints and colourways, the Powerback suit design has stood the test of time and continues to be a swimming staple.
To celebrate the suit's 20th birthday, Speedo has relaunched the very first suit in its iconic design. The classic competition suit features the open-backed Powerback design in the original blue, red, green and yellow design. Made for racing using Speedo's most durable Endurance+ fabric, the Powerback style offers superb freedom of movement while competing, ensuring nothing holds you back in the pool. With 100% chlorine resistance, the suit is built to last for performance you can rely on time and time again.
Rob Hicking, Brand Director for Speedo, said: "The Speedo Powerback suit is a timeless classic; it's just as relevant for swimmers now as it was when we launched it back in the 90s. Twenty years of success deserves to be acknowledged, which is why we wanted to go back to our roots and recreate the original suit that became synonymous with the Speedo brand. We hope that Speedo swimmers embrace the nostalgia and celebrate 20 years of the Powerback with us."