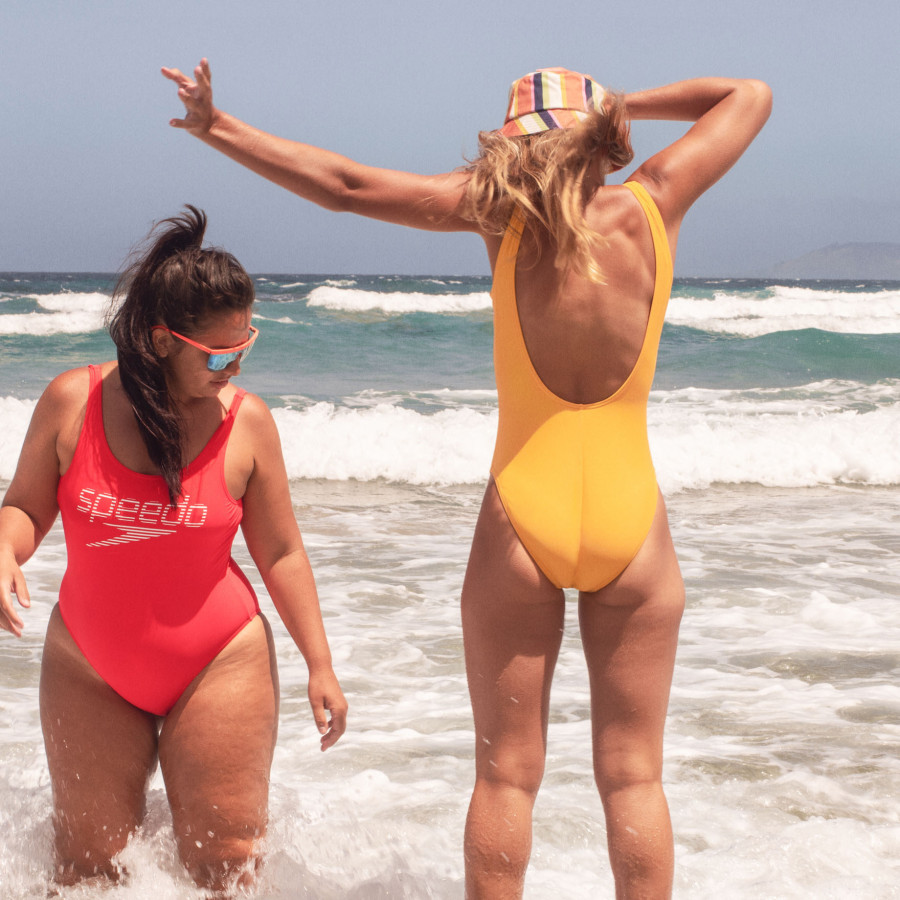 Speedo celebrates a trend that is here to stay; the 90's heritage U-back swimsuit is back for the summer. With vibrant colours and Speedo's bold boom logo front and centre, making an entrance both in and out the water has never been easier!
The scoop neckline, deep U-back and high cut leg make this suit super flattering for every shape. The U-back has a higher chlorine resistance than standard swimwear fabrics - fits like new for longer with CREORA® HighClo™
Bounce-back shape retention technology allows you to enjoy your swim without feeling restricted and the sleek front and back lining offers support and comfort. The uber flattering U-Back swimsuit is every girl's secret weapon for delivering serious poolside confidence all summer long.
Speedo Summer Sunset U-Back Swimsuit
An idyllic sunrise over a beautiful blue Mediterranean sea is the dreamy premium print owning this retro-look swimsuit. The familiar Speedo logo celebrating 90 years of swimwear design is striped across the front with an open back and medium cut leg for stylish comfort. Speedo's soft and comfortable Endurance10 fabric offers great shape retention, meaning your suit will fit like new for longer, and last as long as you will at the beach, the pool and beyond!
Summer Stripe Logo Deep U-Back Swimsuit
Coupling heritage influence with effortless modernity, this retro look swimsuit boldly features the iconic Speedo logo front and centre. With a low, open back and high cut leg, the new deep u-back offers flexibility and style for a bold and vibrant experience both in and out of the water.